THOU WAST MILD & LOVELY
2014 | dir: Josephine Decker | 76 min
Director Josephine Decker's highly-acclaimed second feature unfolds with the lyricism and inexorable sense of tragedy of an ancient Appalachian murder ballad. Indie icon Joe Swanberg (director of HAPPY CHRISTMAS and DRINKING BUDDIES) delivers a beautifully understated performance as Akin, a soft-spoken farmworker who takes a summer job working for the belligerent, domineering Jeremiah (Robert Longstreet), who lives in incestuous isolation with his daughter. Sophie Traub's performance as the daughter, Sarah, has the sun-dappled quality of one of Andrew Wyeth's Helga paintings: hers is a completely innocent and destructive sexuality, overripe to the point of bursting.
Decker's vision of Paradise Lost – dew clinging to a spider's web, the insistent hum of insects, a young girl writhing on the grass – is unforgettably poetic and erotic, and seems to echo down from ages past.
"I finally felt the deep liberation of putting something into the world that represented my darkest self" – Josephine Decker.
#2 Best Movie of 2014 by The New Yorker
#10 Top 17 Films of 2014 Hammer To Nail Awards
"The unholy marriage of Ingmar Bergman and David Lynch"
Eric Kohn – Indiewire
"Like most classic stories, this one is simple, but its realisation is so surprising in its details, so original in its visual invention, as to make most other movies seem shot by the numbers."
Richard Brody – The New Yorker
"This is not the laid-back life on the farm John Denver was singing about in 'Thank God I'm a Country Boy.'"
David Rooney – The Hollywood Reporter
"The cow POV shots aren't the only great thing in Thou Wast Mild & Lovely."
Michael Nordine – The Village Voice
"A truly original, refreshing voice kicking in from the margins, small and human, but as real and revelatory and potentially disorienting as life itself."
Dustin Krcatovich – Tiny Mix Tapes
IN THEATERS AND ON DEMAND NOVEMBER 14TH
| | | | |
| --- | --- | --- | --- |
| Sept 13, 2014 | SoAL Film Festival | Mobile, AL | get 'em |
| Sept 27, 2014 | Saskatoon Fantastic Film Festival | Saskatoon, CAN | get 'em |
| Oct 10, 2014 | Dallas Video Fest | Dallas, TX | get 'em |
| Oct 23-26, 2014 | Flyway Film Festival | Lake Pepin, WI | get 'em |
| Oct 31, 2014 | Indie Memphis Film Festival | Memphis, TN | get 'em |
| Nov 7 & Nov 9, 2014 | AFI FEST | Los Angeles, CA | get 'em |
| Nov 12-23, 2014 | Starz Denver Film Festival | Denver, CO | get 'em |
| Nov 13, 2014 | Cucalorus Film Festival | Wilmington, NC | get 'em |
| Nov 14-20, 2014 | MINY Media Center by IFP – US THEATRICAL PREMIERE | Brooklyn, NY | get 'em |
| Nov 15, 2014 | MINY Media Center by IFP – US THEATRICAL PREMIERE | Brooklyn, NY | get 'em |
| Nov 15, 2014 | MINY Media Center by IFP – US THEATRICAL PREMIERE | Brooklyn, NY | get 'em |
| Nov 16, 2014 | MINY Media Center by IFP – US THEATRICAL PREMIERE | Brooklyn, NY | get 'em |
| Nov 17, 2014 | MINY Media Center by IFP – US THEATRICAL PREMIERE | Brooklyn, NY | get 'em |
| Nov 18, 2014 | MINY Media Center by IFP – US THEATRICAL PREMIERE | Brooklyn, NY | get 'em |
| Nov 19, 2014 | MINY Media Center by IFP – US THEATRICAL PREMIERE | Brooklyn, NY | get 'em |
| Nov 20, 2014 | MINY Media Center by IFP – US THEATRICAL PREMIERE | Brooklyn, NY | get 'em |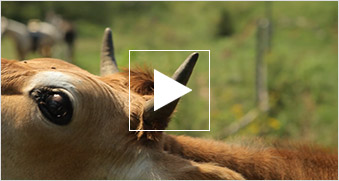 VIEW THEATRICAL TRAILER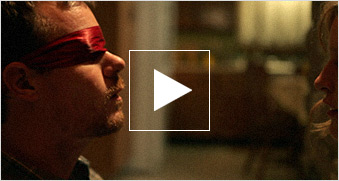 VIEW BERLIN TEASER