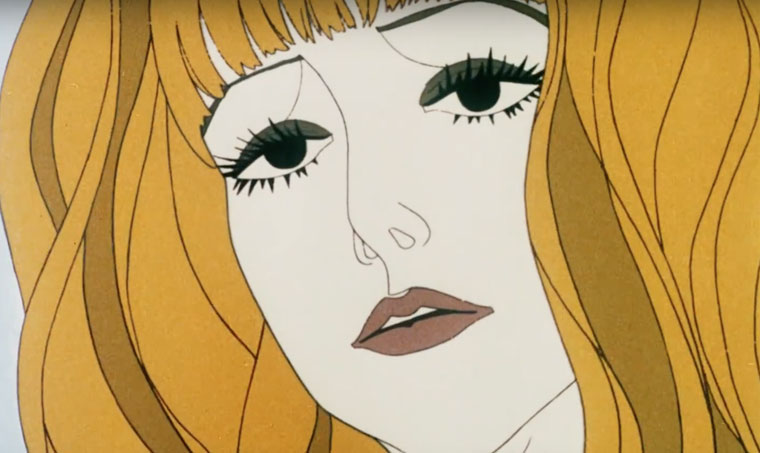 By Sean Axmaker
Dec 13, 2016


Private Property (Cinelicious, theatrical and Blu-ray+DVD)
Long considered lost until it was restored by the UCLA Film and Television Archive and rereleased in 2016, Private Property isn't a lost masterpiece, but it is a terrific little independently-produced thriller—both a handsome production and a visually evocative world, taut with palpable tension. The directorial debut by Leslie Stevens, a playwright, screenwriter, and protégé of Orson Welles, this 1960 American indie is a neat little sexually-charged psychological thriller starring Corey Allen and Warren Oates as drifters with a sociopathic streak crashing the sunny California culture of affluence and trophy wives. The simmering resentments of class and money, and the confusion of sex, desire, and power point this film forward to the socio-political concerns of late-sixties and early-seventies cinema.
Our coverage of the best of the year can't overlook the "new old" movies—the ones that are finally enjoying a much needed push or have just become available to the wider public. These are eight of the essential items that saw restoration or re-release this year.
BELLADONNA OF SADNESS (Cinelicious, theatrical and Blu-ray)
This lost 1973 classic of Japanese animation is indeed an erotic drama, but perhaps not what you might think. Set in an unnamed kingdom in an abstracted medieval Europe, it's part subversive folk tale, part rock-ballad musical, and part experimental filmmaking. Whatever you want to call it, it's nothing like the manga serials or sexually explicit anime horrors that come to mind in the intersection of Japan, animation, and erotica. This has more in common with animated outliers like Fantastic Planet (France, 1973) and the Czech New Wave masterpiece Valerie and Her Week of Wonders (1970). From abstract sexual imagery to strobing Peter Max pop-art designs to delicate watercolors and Euro-style sketches, Belladonna of Sadness—restored to its full length and to its visual vibrancy and intensity by Cinelicious—is a unique artifact from a time when animated features could aspire to fine art and experimentation for adult audiences.