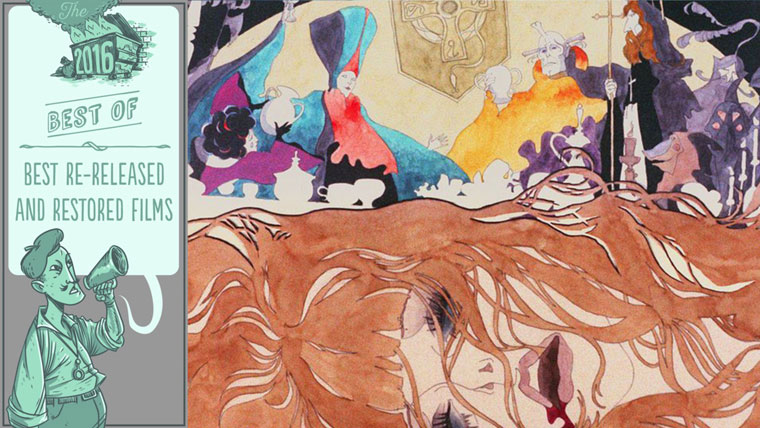 By Ignatiy Vishnevetsky
Dec 5, 2016


Movie culture has always been sustained by rediscovery and revaluation—that infinite process of expanding and redefining canons. There are two important factors at play here. The first is that film spread and developed faster than any creative medium that preceded it, meaning that the bulk of what survives of film history is still unexplored. The second is that film has always been a business, and that its commercialization can make release patterns and availability into tricky processes. Every year, some set of rights is finally negotiated or some negative is found after decades in a closet.
Our coverage of the best of the year can't overlook the "new old" movies—the ones that are finally enjoying a much needed push or have just become available to the wider public. These are eight of the essential items that saw restoration or re-release this year.
Belladonna Of Sadness (1973)
A psychosexual freak-out of fairy-tale subtexts and obscene imagery, Belladonna Of Sadness stands as one of the most unusual and challenging animated features of its time—no small feat, given that its contemporaries include René Laloux's Fantastic Planet and the early films of Ralph Bakshi. Directed by Eiichi Yamamoto, a close collaborator of the Japanese comics and animation legend Osamu Tezuka, in an array of limited animation styles that draw on art nouveau and expressionism, the film draws on the French historian Jules Michelet's theories of witchcraft as a form of rebellion to create an anti-authoritarian parable of sex magic and sexual violence in medieval France. A commercial failure in its time, the film had never played American theaters before this year's 4K restoration; it has since been released on Blu-ray and DVD.